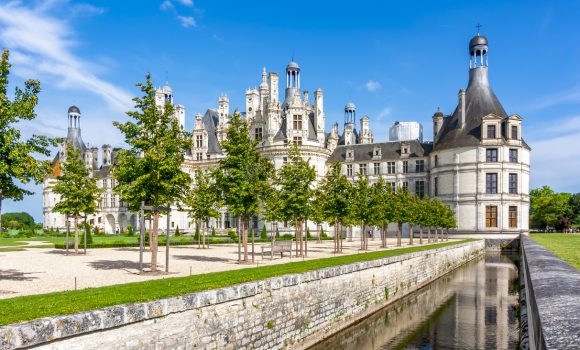 The châteaux of the Loire
Discover the splendour of the French Middle Ages at the châteaux of the Loire Valley. There are plenty to visit near Tours. A journey through culture, tradition and monumental architecture not to be missed.
The Châteaux de la Loire stretch over an area that has left its mark on French history. Over a hundred kilometres along the banks of the Loire, the Châteaux of the Loire welcome you to relive one of France's finest eras, when it shone throughout the world. Around fifty of them are open to the public, although there are almost 3,000 in all, although there are no official figures. Among these castles, there are many in Touraine, not far from Labe hotel Tours. Medieval fortresses such as Chinon, royal estates such as Amboise and other châteaux that have left their mark on time, such as Azay-le-Rideau, Chenonceau and Villandry, are true monuments to be seen during your visit to Tours.

Located a little further from our establishment, after Blois, the Château de Chambord is undoubtedly the best-known and most visited of the Loire châteaux.